The Best Security Options
Choosing the best physical security and optimal online security solutions might be tricky if you're not sure what to look for. Our guides and tips will help you make smart, informed choices
Security Guides and Reviews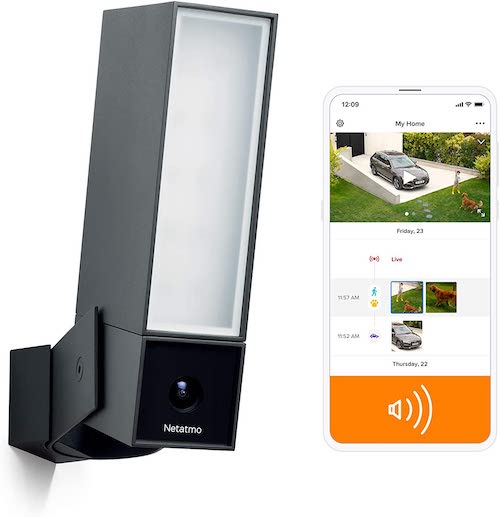 Reviews
Security issues have become more sophisticated than they used to be 20
Read More »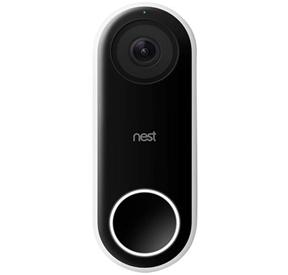 Reviews
Are you interested in answering your door digitally? Investing in one of
Read More »

Reviews
Carrying a lot of keys is frustrating, if not an inconvenience. Having
Read More »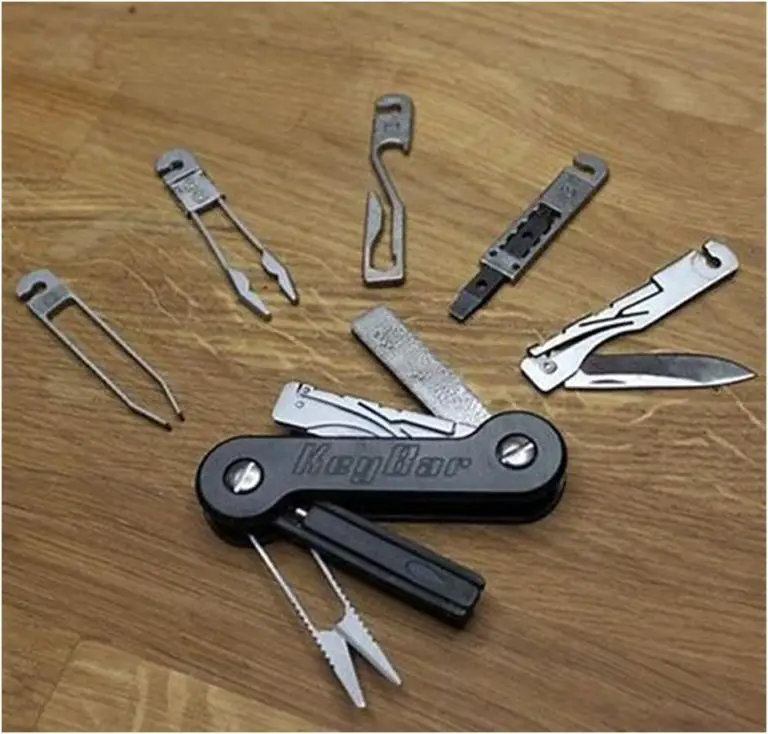 Blog
With the rise of EDC tools, you may be thinking about adding
Read More »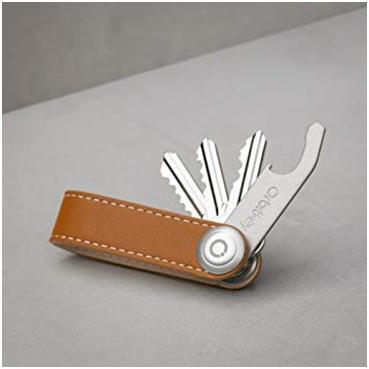 Blog
First timers may find it hard to find the ideal key chain
Read More »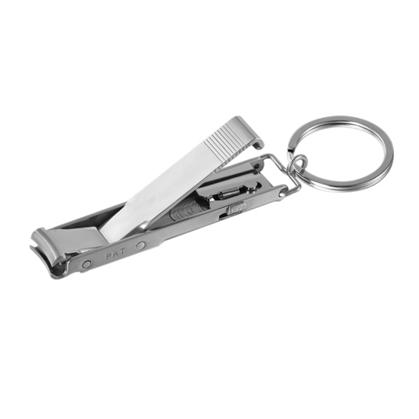 Blog
Your nails need to be kept short and neat so that they
Read More »
Home security involves persona security practices as well as installing security hardware in your home. The key lock guide is meant to help you adopt safe practices that will make your home secure and also make it easy to operate within the environment.
My short introduction
I am a home security expert, who is obsessed in keeping my home security system on top.  Thanks to the development in the digital age, we can now keep our homes safe in several ways using different automation systems. I sort out to find those systems that work together to create out a safe place for.
Do you need to take extra safety measures?
I believe everyone needs a home security system. The standard of living is on the rise, which means there is also a percentage increase in the number of home invasion and burglary.
Just the other day, my neighbor came home to an empty home, and nobody has any idea he was being robbed. It was quite hilarious and sad at the same time.
How can you make your home safer?
By implementing different security measures that will keep you safe while you are inside and away from your home.
The top solutions to keep your family safe include
Do you need a video doorbell?
With the state of security for home owners everywhere, I find it necessary to have video doorbells in your home.
They have a lot of power in providing some security in your home. It does not matter whether you go for the wireless as a home security system or single security measure. The two most powerful video door bell so far are the ring video doorbell and sky video door bell.
Here are some reasons you should have a video doorbell in your home
You get to see who is at the door at all times
You can speak to people without opening your doors
It provides you with a high quality video surveillance
You have information on who came by your home when you were not around.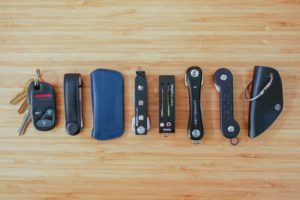 If you are on the hunt for a key organizer, you probably have a bad key situation. I can tell you that I understand you more than anyone. To me, one of the most important things is my everyday key arrangement and carry.
The worst that could happen is if you lost track of an extremely important key in your sea of keys or just maybe lost the whole key chain.
Having endless number of keys has its disadvantages as well
They can create excessive bulk
The keys shift around and make endless jingles as you walk
They poke your legs
They cause excessive wear and tear to your clothes
The situation is not good, especially for guys who have to carry the keys around since they do not have any bags.
Keys can be super annoying since they cause some discomfort throughout the day.  If you have it in your pocket, you will not be able to concentrate on anything.
The main solutions that will help you keep the keys in place and make them easier to carry around is the key organizer.
There are endless types of key organizers online and in stores.  While some are made y big brands that specialize in everyday carry, others focus specifically in key organizers. Since there are so many companies and endless reviews about key organizers, I do not know which one I can trust. I decided to put the most popular key organizer brands in a one on one battle to find the champion.
This is the review process is used
The first step was to identify the popular key organizers
Buy the products
Set up each product and use them for a while
Write down my observations
Before I get to the best key organizers, here is a couple of things you should know
You will have to sacrifice some form of convenience in order to carry the key organizers. Even though they make your keys comfortable to carry, they will be much more difficult to use. When you want to use the keys, there is an extra set up or action required
The ease of use of a key organizer will depend on how you set up your keys. You may read a great review on a key organizer but without the proper set up it won't do any good for you.  For instance, if you have an uneven number of keys and some are thicker than the others it will be quite hard to get the set up right.
If you do not have any car keys of a fob key, the products will work best for you.  Most organizers do not work well with plastic car keys, which is unfortunately what I have.
I am happy to announce that key organizers are perfect for people who like carrying extra accessories on their key chains.
You can have a
Bottle opener
USB stuck
Pen knife
Multi-tools and others
Here are the most important categories used to judge the best key organizers
The price
Ease of use
Aesthetic
Pocket comfort
Ease of setup
customization
A list of key organizers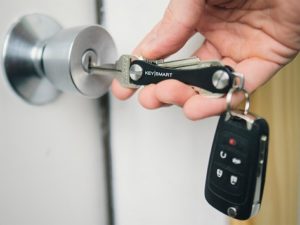 The bellroy key cover plus – It is a key cover than accommodates multiple bulky keys.  it's magnetic closure makes it easy and convenient to use. it is easy to set up and fits comfortably into your pocket like a wallet.
The orbitkey organizer- is made of high quality material by a popular company.  It is available is different materials including canvas, leather and rubber.
NB; if you have longer keys, the orbitkey will not accommodate them perfectly.
The keyport slide – it is a unique key organizer that is easy to use. You can use it with one hand and no strain at all.  It is very difficult to set up and you have to get new keys that are specifically made to sit this key organizer.
The keyport pivot – it looks like a basic key organizer but will accommodate your existing keys perfectly.  You can easily customize this organizer with pocket knife, multi-tools and flashlight.
Keysmart – keysmart, a key organizer and accessory maker company has launched several keysmart makes to save you from your bulky, annoying keys.  The keysmart compact, keysmart pro and keysmart ragged are designed for capacity and functionality, while the keysmart leather, and extended are built for aesthetic and also functionality.
Other great key organizers that belong to this list include the keybar, orbitkey active, and keydisk.
These comparisons of the top key organisers will help you find the perfect key in terms of
Things to look out for in a smart lock
Smart locks do not come as a single lock unit.
Generally, you will have to integrate them into an existing lock structure.  This means that you will not have to start the installation from scratch.  Here are features to look out for when installing the smart locks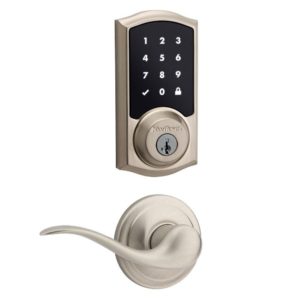 I think this is one of the main qualities you should look for in a smart lock system.  Most keyless smart locks I found are compatible with both Wi-Fi communication networks and Bluetooth.
Why look for the connectivity? You will have a better signal transmission from the lock to other digital components.  My question is this, why get a smart lock if you cannot control it from your phone or computer?
Schlage connect lock has a Wi-Fi connection that is very effective over a long distant control. You can control the lock while you are several miles away
Yale assure lock 's Bluetooth connection can keep the smart lock in communication with other security components
It is funny how we never have to worry about the batter power in a normal deadbolt.  Smart locks, just like any other technical device need a power source.
In my quest, I found that most smart locks run on battery power.  Instead of dwelling too much on the type of power, you should concentrate on the battery strength.
If you are planning on using the smart lock in a high traffic home you will need a highly durable battery. The Nest Yale lock runs on 4 AAA batteries that will last you for 2 years.
There are different types of batteries for your smartlock. You will have to choose between the AAA and AA, both of which are replaceable.
Note; do not go for a smart lock that will give you a hard time when it comes to replacing the batteries.
Most smart locks have alarm systems that will notify you before the battery is completely dead. This way; the battery will not run out on you when you need to lock or unlock the door.
What is the beauty and convenience of a smart lock if you cannot access it remotely?  Don't get it confused with log in access. With remote access, you can unlock and lock the doors when you please
From a considerable distance, you can change the pass code and configure the alarms.
For example, the kwikset premis allows you to change the pass code in case of emergency situations.
Other important features include
The authentication methods
Security tokens
Biometrics
Multiple access solutions
Alarm integration
Why you should get a key tracker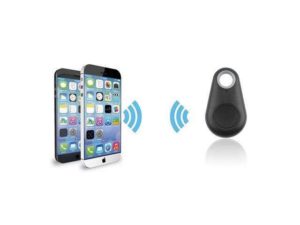 There is always a moment where we lose concentration or have a memory lapse and end up forgetting or loosing something important.
A key tracker will ensure that you have your valuable items close to you at all times. If you ask me, having a key tracker acts as a great stress reliever. You will always be calm and relax knowing you have a safety precaution.
Not convinced yet? Look at these benefits that come with owning a key tracker
The first one is always security
To many, this is one of the biggest advantages of having a tracking device.  For instance, if you leave your keys lying around and some unlawful person picks them up, you could be subject to a robbery or other security threats.
With the tracking device, the moments you lose it you can locate easily locate them.  Not to mention the time consuming searches and expensive replacements you will dodge.
I failed to mention before that you can use key organizers to track more than just your keys. Some of them are attachable to other valuable item s that you would not dare lose.
As I said before, the key trackers give you a sense of relief.  Let's say you misplace your phone, wallet, or handbag you will have some sense of safety knowing you can find them with just a click of a button.
Have you experience some minutes of anxiety and self doubt every time you lose your belongings? Well I have and it is not a great feeling.
One other reason I find the key trackers do convenient is that you will be able to save time. If you are a clumsy person like I am, you have some moments everyday where you manage to lose some of your valuables.  When I do this, I proceed to use several hours trying to locate them only to find them in the most obvious places.
I with the key trackers you only have to use some few minutes max to locate your valuables and proceed with more important activities.
So what should you look for in a key tracker?
There are many qualities of a good key finder.
They include
Volume
Range
Size
and app compatibility
The tile mate key finder has employs Bluetooth technology which helps you tracks your keys and lost items from many miles away. This small key finder has a battery that will last you up to a year
Esky wireless transmitter comes in different color options. It operates in a radio frequency that has a range of 30 meters.
The govee wireless key allows you t track multiple lost items at once. It has a single remote control that is in charge of 6 features.
Checkout this list of the best key trackers…
Just like physical security, I would say that online security is pretty important to everybody.  Some of the risks that come with having access online is identity theft and vogue codes.  We can agree that passwords are not what they used to be when it comes to offering some online protection.
USB security keys play a big role in maintaining your safety online. They operate along a long line of cyber security and two factor authentication.
What is a USB security key?
They are USB plug-in's that offer you protection against account break in and phishing.  When you plug in using the USB security key, your computer or device will detect that you are the one accessing your accounts
Here is a list of the best security keys available in the market
Yubikey 4 – it is made by Yubiko, a pioneer and front runner in the U2F technology.   The yubikey 4 supports multiple protocols and is compatible with multiple operating systems.
Google Titan security keys – although this is new to the security key market, it has great potential.  The titan security key supports the FIDO security protocol and works with most devices (including android and IOS)
The Fido 2 security key – This USB security key has an outstanding universal compatibility and sleek construction.  It is created in a pivoting aluminium body that keeps the actual security key safe from damage.
Read more on security key system for you
Finally,
Once again, I want to remind you that I am a home security expert who is on the look-out for your security and best interest. My main goal was to help you find a security systems to integrate in and out of your home and provide maximum safety.

Join Our Newsletter To Receive Exclusive Discounts & Offers